Collaborating to Provide Relevant and Accessible Training for Not-for-Profit Volunteer Sector Groups and Organizations
Board Leadership Alberta presents:
2021 Lunch and Learn Sessions for Not-for-Profit Organizations
September 16, 23, and October 4, 2021 – 12:00 – 1:00 PM
FREE Event
Online Meetings: Successes and Discoveries Over the Past Year

Communicating Virtually: Laying the Foundation for a Successful Brand

Governing in Changing Times
Please scroll down for more information on each session.
September 16, 2021
Online Meetings: Successes and Discoveries Over the Past Year
Community Leagues have been hosting AGM's for 100 years in Edmonton- locally in the neighbourhood. Come and have lunch with a few Community League Presidents as they reflect on the past 18 months of virtual meetings and AGMs and the impact it's had on their boards and how it has affected their engagement within the community. You'll hear about the bumps and the joys as well as their thoughts on how they plan to go forward!
Ryan Barber is a Policy and Evaluation Advisor with Municipal Affairs at the Government of Alberta. A graduate of Western University, Ryan, Ryan brings a strong community-based policy background to the EFCL Board. An active volunteer, Ryan works to encourage safe, healthy and vibrant communities. Ryan has been the Terwillegar/Riverbend District representative since 2016, he is a member of the Terwillegar-Riverbend Advisory Council, and he volunteers with Terwillegar Community League.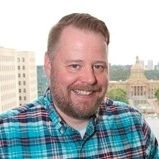 Anita Lunden is currently the president of the Avonmore Community League (ACL), which represents District J on the EFCL Board and represents ACL on the board of the South East Community League Association.  She is also vice president of the community association in the hamlet of Cadomin in Yellowhead County. All of these boards have been meeting online since March of 2020. Prior to 2020, Anita was on the National Advisory Board for Ten Thousand Villages Canada, a group that met online except for one face to face meeting a year. In addition to her recent experience leading groups online, Anita has over 30 years experience as a not for profit board member and a governance advisor to boards of public agencies.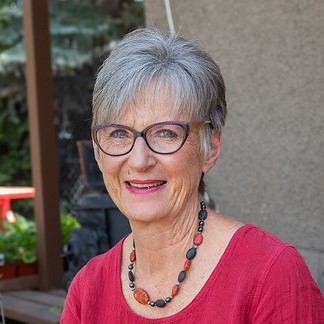 Marissa MacIsaac is excited to return to the Edmonton Federation of Community Leagues after completing a practicum with the organization in 2017. For the past three years she has been supporting people across Alberta to create healthier communities. She was also a Neighbourhood Connector with the Abundant Community Edmonton program and has participated on the Board of her local Community League. Marissa is passionate about the benefits of community life and enjoys working with the wonderful volunteers of Edmonton's Community Leagues!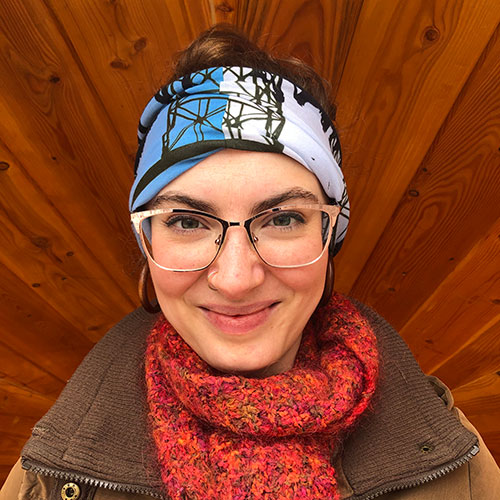 Laura Cunningham-Shpeley is the Executive Director of Edmonton Federation of Community Leagues. Over the last 3 years she has lead the team at the EFCL in building the 100th Anniversary Community League Plaza at Hawrelak Park, created an online learning portal for League Board members, developed a mentorship program, and supported all 162 Leagues in the transition to online meetings and shifting regular programming and recreation to meet COVID life. She is a registered Social worker, the past president of Ritchie Community League and previously worked with Indigenous Services Canada, First Nations and Inuit Health Branch.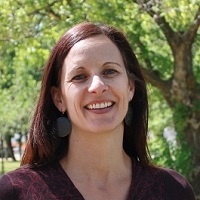 Communicating Virtually: Laying the Foundation for a Successful Brand
Who are you? Why should people care? If you don't fully understand who you are as an organization, you can't expect others to follow. While the idea of cultivating lasting relationships with clients sounds easy, it can be very difficult to do. People are inundated with marketing messages, and it is harder for brands to stand out. Understanding the fundamentals of marketing is an important step in the process. This session will help participants lay the foundation for future success. We will review some of the basic elements of a successful brand, discuss how to tell your brand story, and look at some of the many tools available to help streamline your marketing efforts.
Brian Siddle is the Director of Community and Content at Strong Coffee Marketing. Strong Coffee Marketing is an award-winning digital agency that focuses on the development and execution of online marketing strategies. Since its foundation in 2009, the agency has worked with a vast array of clients seeking to learn, develop, and implement marketing and communications strategies on the web. Much of Brian's time is spent speaking on digital marketing topics at engagements throughout North America. He has developed webinars for organizations such as Destination British Columbia, Tourism Yukon, Travel Alberta, PGA of Canada, Century 21, Giant Screen Cinema Association and Alberta Culture and Tourism. Brian has also taught digital marketing courses at Northern Lakes College and the University of Alberta.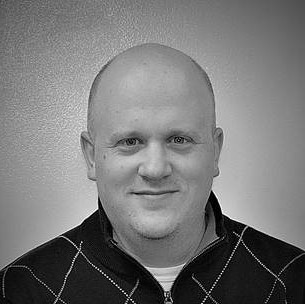 October 4, 2021   **NEW Date!**
Governing in Changing Times
This session offers perspectives on leading in a changed and changing not-for-profit environment. Governing in uncertain times requires board members to shift how they lead, work together, and make decisions. Building awareness of and understanding trends in the not-for-profit, social, political, and economic environments can help leaders navigate change. As well as inviting participates to learn and share their perspectives, Mike offers practical tips and tools for governing in changing times.
 **New Date: In recognition of the National Day for Truth and Reconciliation (September 30th), this session was rescheduled to Monday, October 4, 2021. 
Mike Grogan is the president and CEO of IntegralOrg, an Alberta not-for-profit organization that offers education, resources, and support in foundational areas of governance, legal compliance, financial management, strategic planning, change management, and risk management. Over his career, Mike has inspired not-for-profit organizations to tackle complex challenges and for designing solutions to meet their needs. Mike's areas of expertise include strategic planning – working collaboratively with boards and staff to create sound strategies and sustainable operating plans; stakeholder engagement – designing and executing engagement processes focused on building deeper partnerships; and capacity building – helping organizations understand, respond, and adapt to an ever-evolving ecosystem.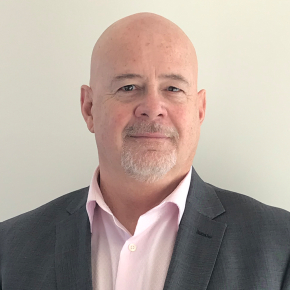 Sponsors for Board Leaderships